The following support update relates to ReferAll's LiveChat.
LiveChat was discontinued on 30th May 2022. It is easy to search for help articles or contact support by submitting a request.
Why did we make the change?
More often than not, LiveChat requests need further discussion making them better suited to a support ticket so they can be resolved with the best solution.
What's new?
The ReferAllBot ensure's you can do two things:
Ask a question.
We'll find you the best answers from our Help Centre.
Search results link to help articles.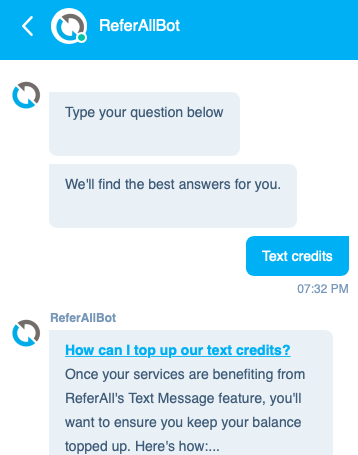 If you need more help, or would like to submit a support ticket, just follow the instructions: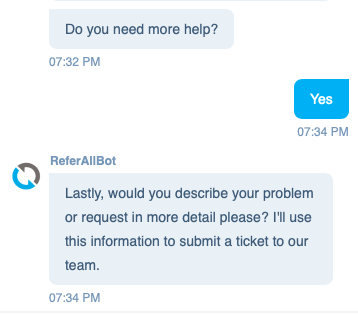 Once you have clicked submit, you'll receive a support ticket #confirmation email.
Tip: The Help Centre, articles, and support request form can still be accessed after logging into your account by selecting the ? icon.