Completing tasks in bulk from the Dashboard
Learn how to delete and mark selected tasks in bulk to save you valuable admin time.
The X option donates the task that has been configured to enable completion by not with the desired outcome. For example, a call was made with no answer, therefore it was unsuccessfully completed.
1. From the dashboard you can filter the date range for tasks (if required)
2. By default Tasks List, Prompt to confirm complete actions is selected.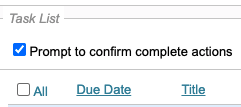 3. Select the tasks you wish to bulk complete.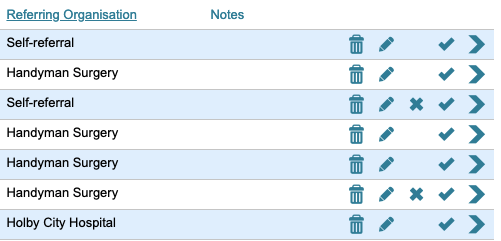 4. Click 'Complete' against just one task and a pop up message will appear asking if you wish to continue.

5. The selected tasks will then be actioned, removed your dashboard and the referral.