When booking clients into a session through the register interface there may be times where you don't want to send a confirmation or reminder text. Follow this guide to learn how:
1. Click on 'Activities'
2. Click 'Manage Session Registers' - Find the activity/ session you would like to book the referral onto.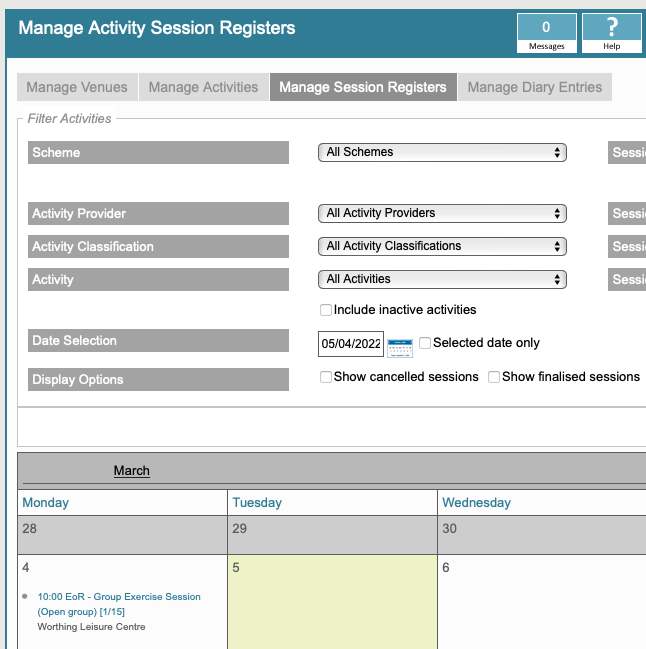 3. A pop up box will display with your chosen session - you can then search for the referral within the pop up box.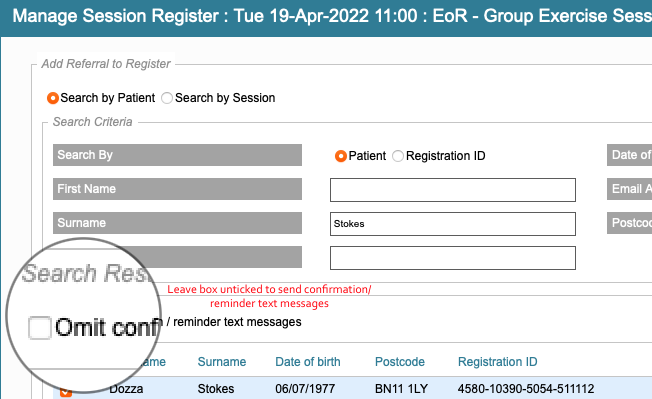 4. 'Omit confirmation / reminder text messages' defaults to unticked, which will send a confirmation / reminders by text.
Place a tick in the box if you do NOT want a text message to be sent to all referrals booked.
5. Continue with booking the session as normal and a text message will/ will not be sent to the referral depending on the option you choose.