ReferAll helps you to quickly filter and mark attendance, absences and much more for your sessions.
From the Dashboard head to Activities >> Manage Session Registers.
Use the filters to select the session - you will see a list of people due to attend the session.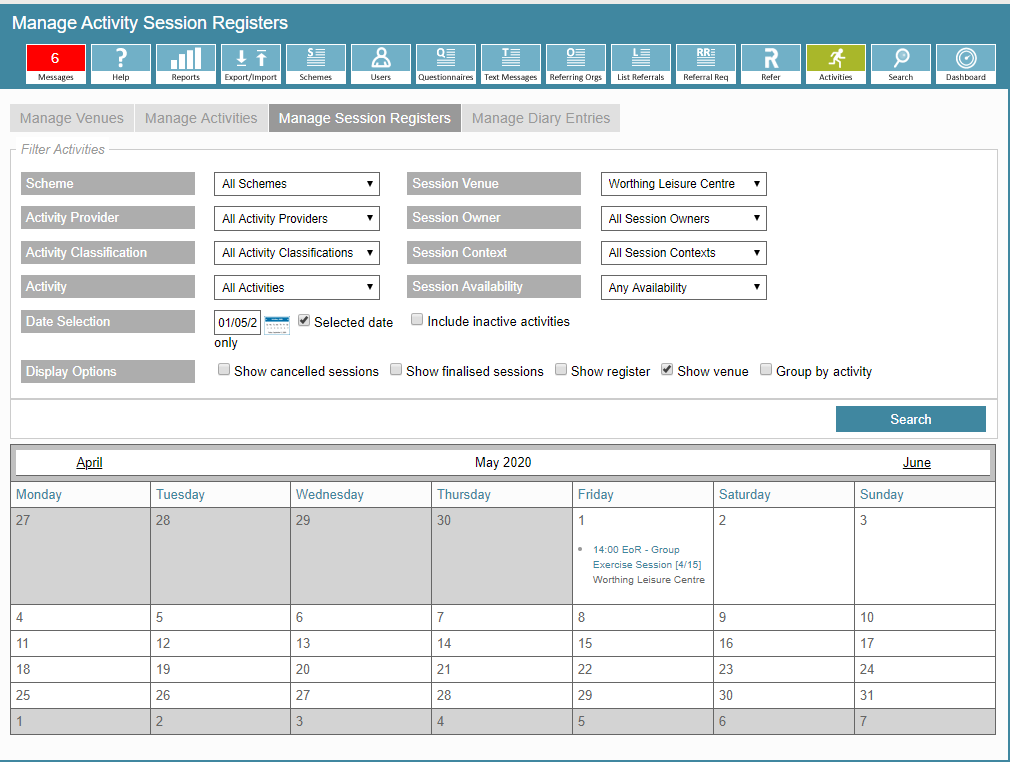 The figures in brackets show the number of referrals booked v the number of places available. The example above shows there are 4 people booked out of the 15 places available (4/15).
Select the session to view the participants.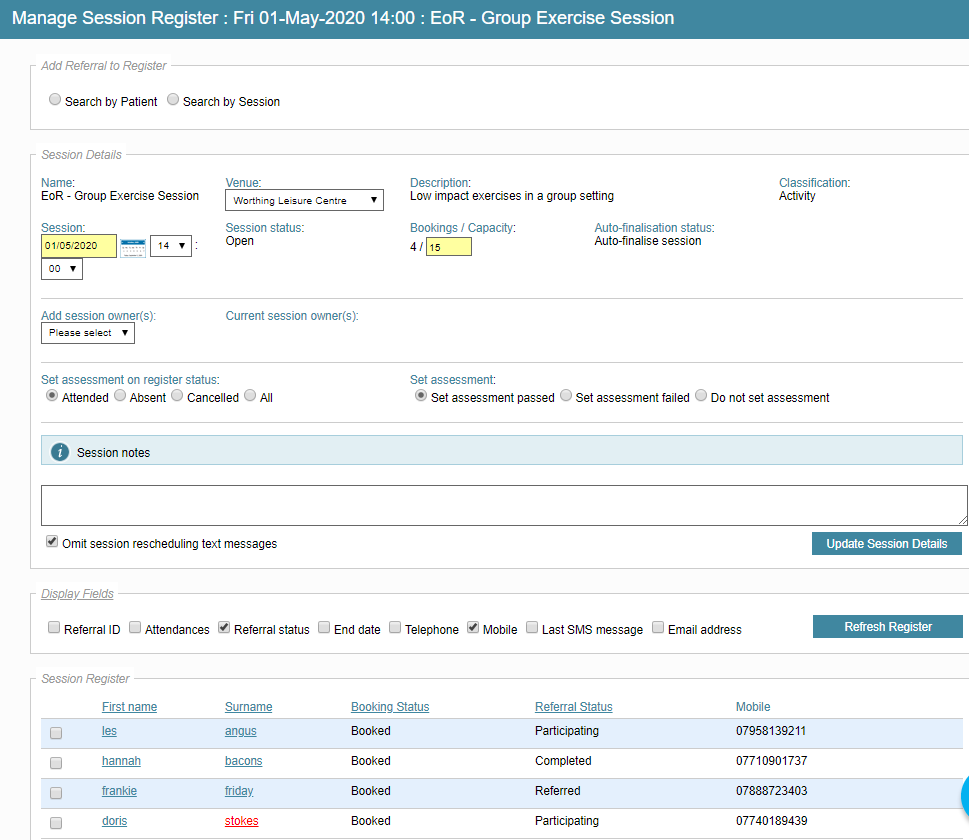 If you look below the bookings you can see Mark as Attended, Mark Absent, Mark Cancelled and so on.

Select each referral and mark them accordingly.
Once you have marked the register, if you don't intend to make any further changes click Finalise Session. This closes off the session and the session turns to grey font. If undo this action, select Restore Session.


Hover-over the session to display the key:
Grey=Finalised
Black=Open, no bookings
Blue=Open, bookings
Red=Cancelled
*If the session has been assigned an owner, the session owner name is displayed.
Cancelling a Session
This is also the screen where you would cancel a Session .
Once you click to Cancel a Session you will see the message below.

You can also cancel a person from within their Referral record.
This is done from the Referral Activities tab and then

Manage bookings.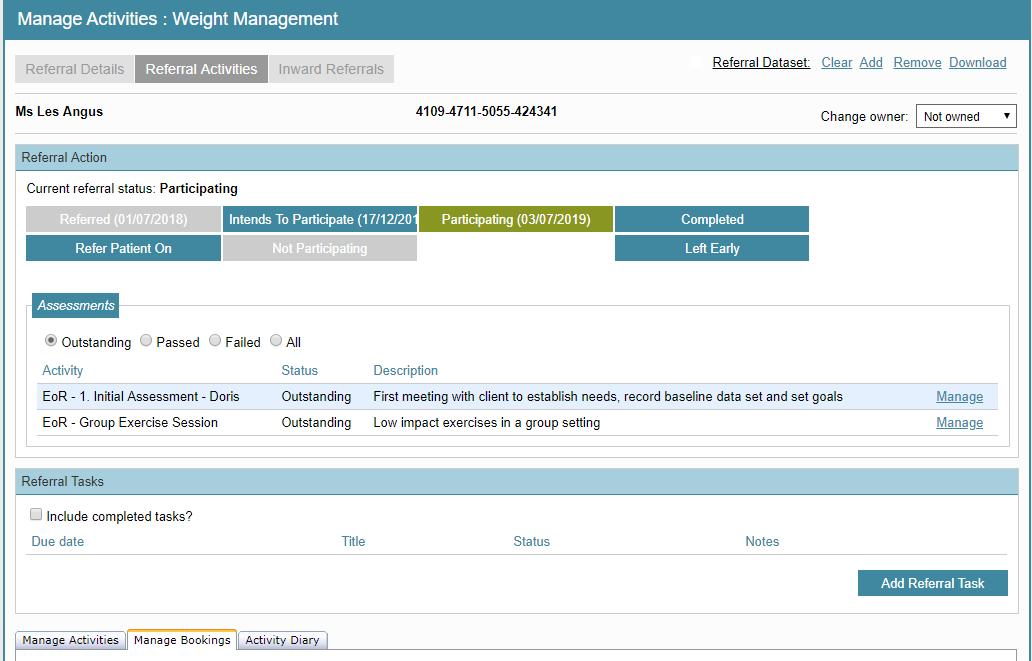 Select the session that you wish to cancel - make sure you have the filters on booked

After you have clicked Cancel the session will no longer show under booked.
If you change your selection to cancelled you will see it listed there now.

You will be able to see it if you select the Cancelled filter.