Workflows can vary dramatically from scheme to scheme. So can the way you use ReferAll. If your session theme is changeable but the instructor remains the same when booking in a client, this option may work for you:
• Create your activities using a naming convention, for example Peter appointment, Jayne appointment etc. You could select these to be auto-assigned in the activity set-up to all new referrals if that is helpful? This is configurable in the Create/Edit Activity page of the activity.
• The Context of the session drop-down options (Activity set-up).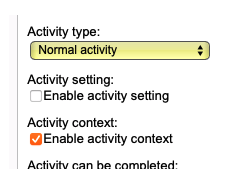 can be re-configured by submitting a
Change Request
to display Initial Assessment, End Assessment etc.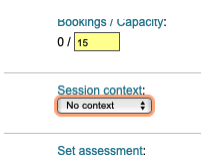 The next step would be to generate one session on the same date /time/venue for each named activity i.e Peter appointment. When a client is booked in via the referral record, the session context can be changed adhoc to Initial, End Assessment etc when the booking is made.
This option may suit your service workflow as long as the venue doesn't vary per instructor.
To request additional options to the Context drop-down list please submit a Change Request Form or to discuss with one of our support team please get in touch via our usual channels.